Post with 2 notes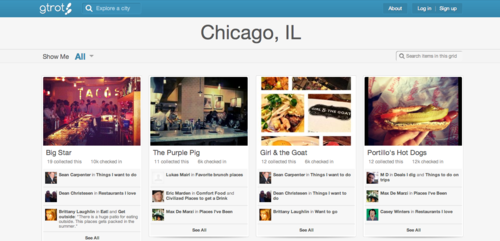 It's here guys and gals- a new gtrot focused on making your local experience even better.  The new gtrot helps you discover, organize, and share local favorites, to-dos, and much more in your home city (or travel destination!). It's something you can use wherever, whenever.
We'll take you through a short registration flow to get your new profile set up. Then start exploring your city and create collections to showcase favorite food spots, bars you've been meaning to try, or concerts you want to see - it's all on the new gtrot!
For more information on the new gtrot, check out our recent press with Fast Company and TechCrunch.
Source: gtrot.com