We posted a new Mystery Photo on Facebook! Do you know where this photo was taken? Submit your guesses for your chance to win a gtrot prize pack. We're giving away one hint a day! 
Source: Facebook.com
Chicago is home to an incredible budding tech scene and a few of the Windy City digital startup and tech folks will be heading to Austin in two weeks for SXSW. Meet Brittany and Zach of gtrot, and our other Chicago friends at the Techweek SXSWi Innovate+Chicago Party!
If you're traveling to Austin in March, be sure to RSVP on Eventbrite! 
Also, follow @thetechweek for updates and to score a VIP pass.
Photo with 2 notes
We posted a new Mystery Photo! The first person to correctly guess where this photo was taken wins a gtrot prize pack! 
Any guesses?
Source: facebook.com
Photo with 21 notes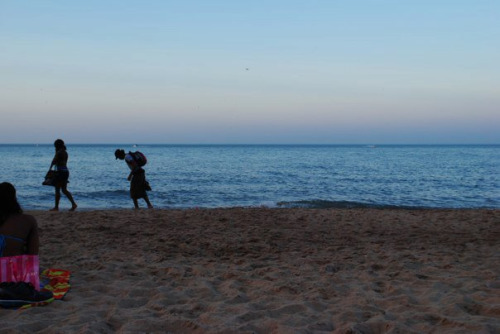 #FriFotos: Sand at the Oak Street Beach here in Chicago!
Photo with 3 notes
There's exactly one week left to get your Valentine's Day plans together. If you're a slowpoke or simply clueless, we're here to help you!
Your No-Nonsense Valentine's Day Guide will give you a few suggestions on how to make this Valentine's Day the best one yet:
SAY IT LIKE YOU MEAN IT.
IScreenYouScreen has lots of prints to help express how you really feel.
MAKE YOUR RESERVATION NOW.
The OpenTable app is the easiest way to make a dinner reservation. Download it now!
HEARTBEATS.
Personalized gifts, FTW! Create a CD/playlist for your lover's ears only. The songs can be from your first dance, a live concert you attended together or just a tune that reminds you of that special someone.
DO SOMETHING TOGETHER.
Get close and personal! We have a lot of couple friendly deals on gtrot. There are so many options ranging from a chocolate & wine tastings to dance lessons. Search for your city on the gtrot homepage and once you're in, click the Deals tab to see what's available.
DONATE AS A GIFT.
Show your partner your soft side. Make a donation to a charity:water or a charity of your choice in their name. It's the gift that keeps giving.
We hope you all have a wonderful Valentine's Day!
Source: gtrot.com
Photo reblogged from CEOs With a Shake W8 with 4 notes
See! We have fun in the gtrot offices.
gtrot CEO Zach Smith
Source: ceoswithashakew8
Photo with 1 note
Sometimes you should explore the areas around you! gtrot can help you do just that! Find awesome things to do in any city with gtrot. Instantly see places to go, friends, deals & events- custom for you.
Source: gtrot.com
Photo with 5 notes
We love Pinterest! It's only right for us to share some of our favorite places in Chicago, since we spend a lot of our time here. We can't wait to add more to the board! Check it out and tell us what you think! Don't forget to share your Pinterest boards with us, too.
Source: pinterest.com
Photo with 9 notes
Happy Mystery Photo Wednesday! Do you know where this photo was taken? Submit your guesses on Facebook!
Source: facebook.com
Photo with 16 notes
Ranked number 9 on Tausha Cowan's list of Top 10 Restaurants, this photo of Rubino's ricotta gnocchi in Valleta, Malta has our mouths watering!
Source: blog.gtrot.com