Post with 1 note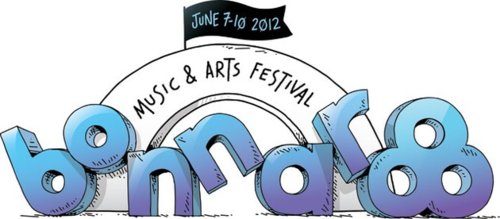 Hey festival-goers! 
The lineup for Bonnaroo, the annual music and arts festival in Manchester, Tennessee was released today! Radiohead, Phish, and the Red Hot Chili Peppers will be headlining the 4-day festival. Childish Gambino, Skrillex, Foster The People, Aziz Ansari, Bon Iver and Little Dragon along with over 70 other artists are scheduled to perform. For the full lineup visit Bonnaroo!
Will you be attending the festival this year?
Source: bonnaroo.com
Photo with 3 notes
There's exactly one week left to get your Valentine's Day plans together. If you're a slowpoke or simply clueless, we're here to help you!
Your No-Nonsense Valentine's Day Guide will give you a few suggestions on how to make this Valentine's Day the best one yet:
SAY IT LIKE YOU MEAN IT.
IScreenYouScreen has lots of prints to help express how you really feel.
MAKE YOUR RESERVATION NOW.
The OpenTable app is the easiest way to make a dinner reservation. Download it now!
HEARTBEATS.
Personalized gifts, FTW! Create a CD/playlist for your lover's ears only. The songs can be from your first dance, a live concert you attended together or just a tune that reminds you of that special someone.
DO SOMETHING TOGETHER.
Get close and personal! We have a lot of couple friendly deals on gtrot. There are so many options ranging from a chocolate & wine tastings to dance lessons. Search for your city on the gtrot homepage and once you're in, click the Deals tab to see what's available.
DONATE AS A GIFT.
Show your partner your soft side. Make a donation to a charity:water or a charity of your choice in their name. It's the gift that keeps giving.
We hope you all have a wonderful Valentine's Day!
Source: gtrot.com
Photo reblogged from Likes & Launch with 1 note
One of our customers wrote a song about gtrot - what do you think? Listen on the gtrot blog.
Source: blog.gtrot.com